The Heart of Honey Country
Since 1957, Adee Honey Farms has been producing honey on the great plains of the American Midwest. The floral countryside, clean air and open spaces help our bees produce the smooth, golden honey coveted by honey lovers everywhere. In fact, we think it's the best honey money can buy.
How Honey Should Taste
Two things go into every one of our jars. Honey and hard work. Doing things the right way isn't always easy, but the reason we do it is simple. The honey just tastes better. We think you'll agree.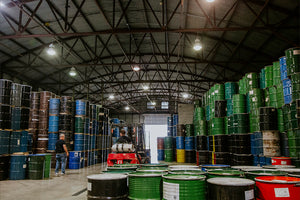 Wholesale
By the Drum or Pail
Did you know Adee Honey Farms is one of the largest independent honey producers in the country? If you need honey in bulk, contact us about our wholesale pricing.
Learn More
Bee Up to Date
Sign up for our emails to get the latest buzz on new products, blogs, recipes and more. Plus, get a coupon for 10% off your next order!