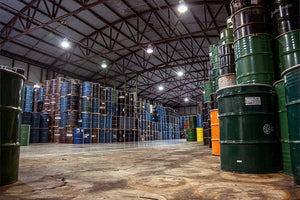 As one the largest beekeeping operation in the U.S., it's safe to say we produce as much honey as you could possibly need. And not just any honey—premium honey from the heart of honey country. Get it by the drum or 5-gal pail at competitive bulk prices. We also offer a variety of honey related products. Just fill out the form below to tell us more about your needs.
We sell 5-frame nucs each spring. To ensure we can accommodate your request, orders for nucs must be placed before April 30. At this time, we do not sell queens directly to customers.
Unfortunately, we do not sell propolis, royal jelly or bee pollen at this time.
We'd love to have our products sold at your business. Submit your inquiry through our website to receive more information!
All drums of honey are considered wholesale. If you are interested in packaged, Adee Honey Farms products, minimum order quantities vary.
Once your order is confirmed, you will coordinate transportation pick up with our office.