Let Us Bee of Service
We proudly offer commercial pollination services for almonds, apples, onions and all types of vegetables across California and Washington. With our very own Bret Adee as a board member of the Pollinator Stewardship Council, we understand the importance of honeybees to America's agricultural economy.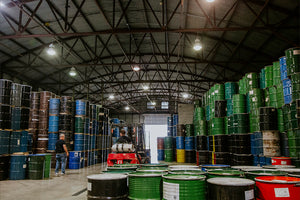 Wholesale
By the Drum
Did you know Adee Honey Farms is one of the largest independent honey producers in the country? If you need honey in bulk, contact us about our wholesale pricing.
Learn More